We chose the hottest day of the trip to visit the open air museum at Pompeii; probably not our smartest decision in hindsight, but we had no idea just how vast the 2,000 year old archeological site was going to be.
It's an amazing place, and takes a full day to explore. You could probably spend longer than that walking through the cobbled back-streets, but we didn't have the time to spare. Had we known this when we first arrived, we probably would have skipped a few of our other destinations to make more time for Pompeii.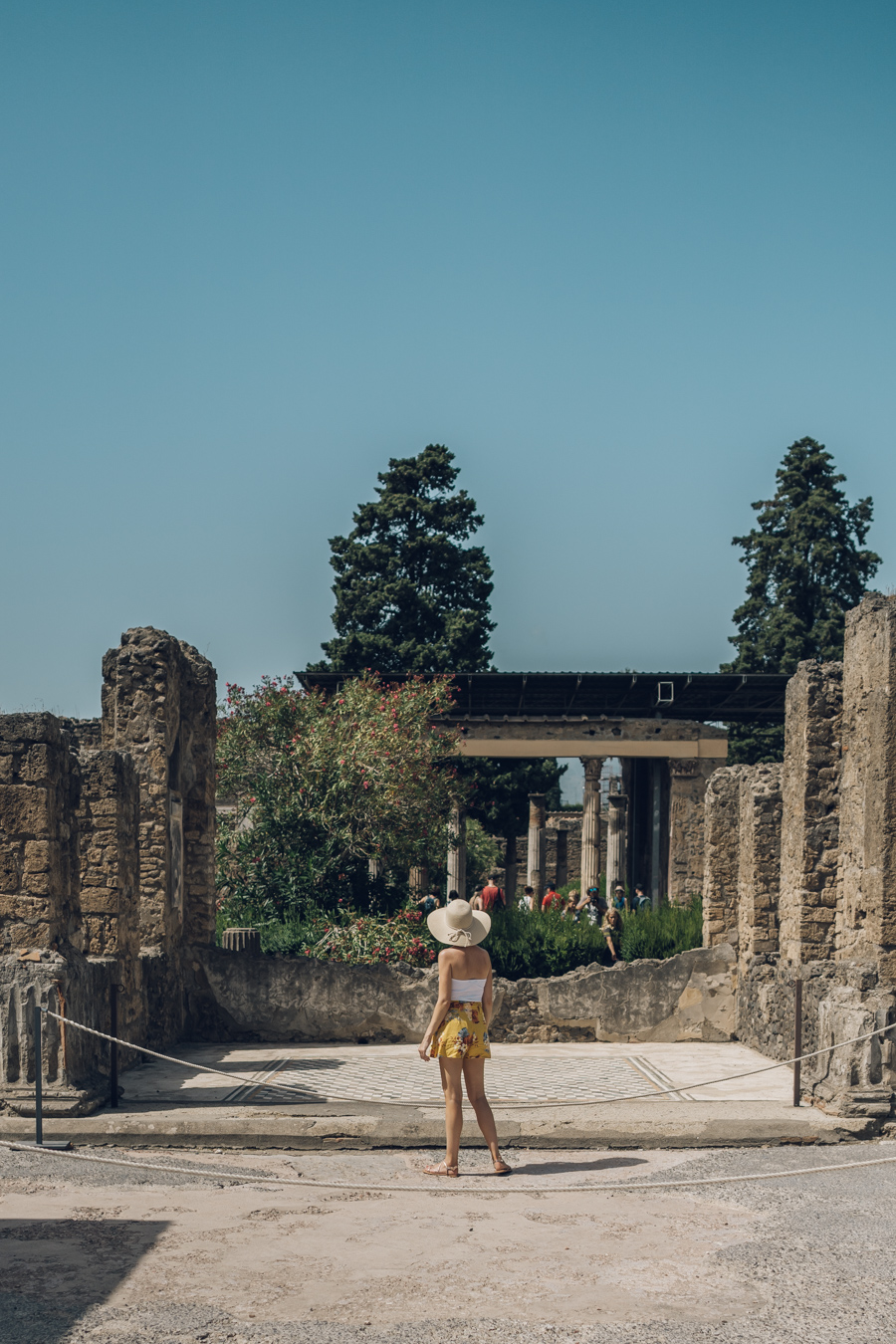 We also didn't realise, until after we were already inside, that there's very little information on offer within the site itself; there are very few placards or information boards telling you what you're looking at.
It's a good idea to invest in the audio guide, or book a guided tour with one of the many local historians who will take you round the site for a small fee. We didn't know this until we were already inside, so had to make do with eaves-dropping on other groups.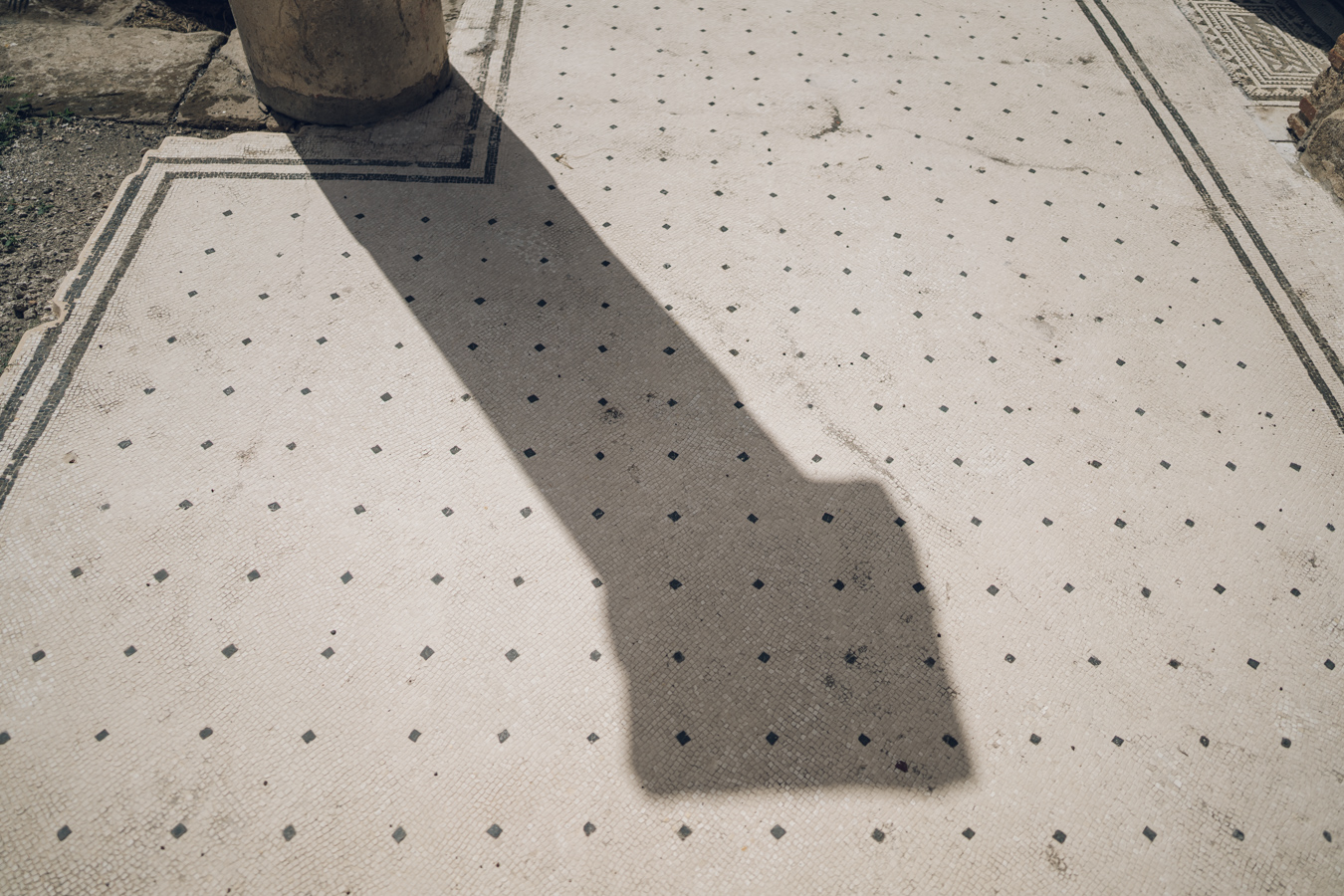 The park is very easy to get to. We caught the Circumvesuviana train from Sorrento to Naples, stopping off at the Villa Dei Misteri station, just outside the park entrance. The journey only took an hour.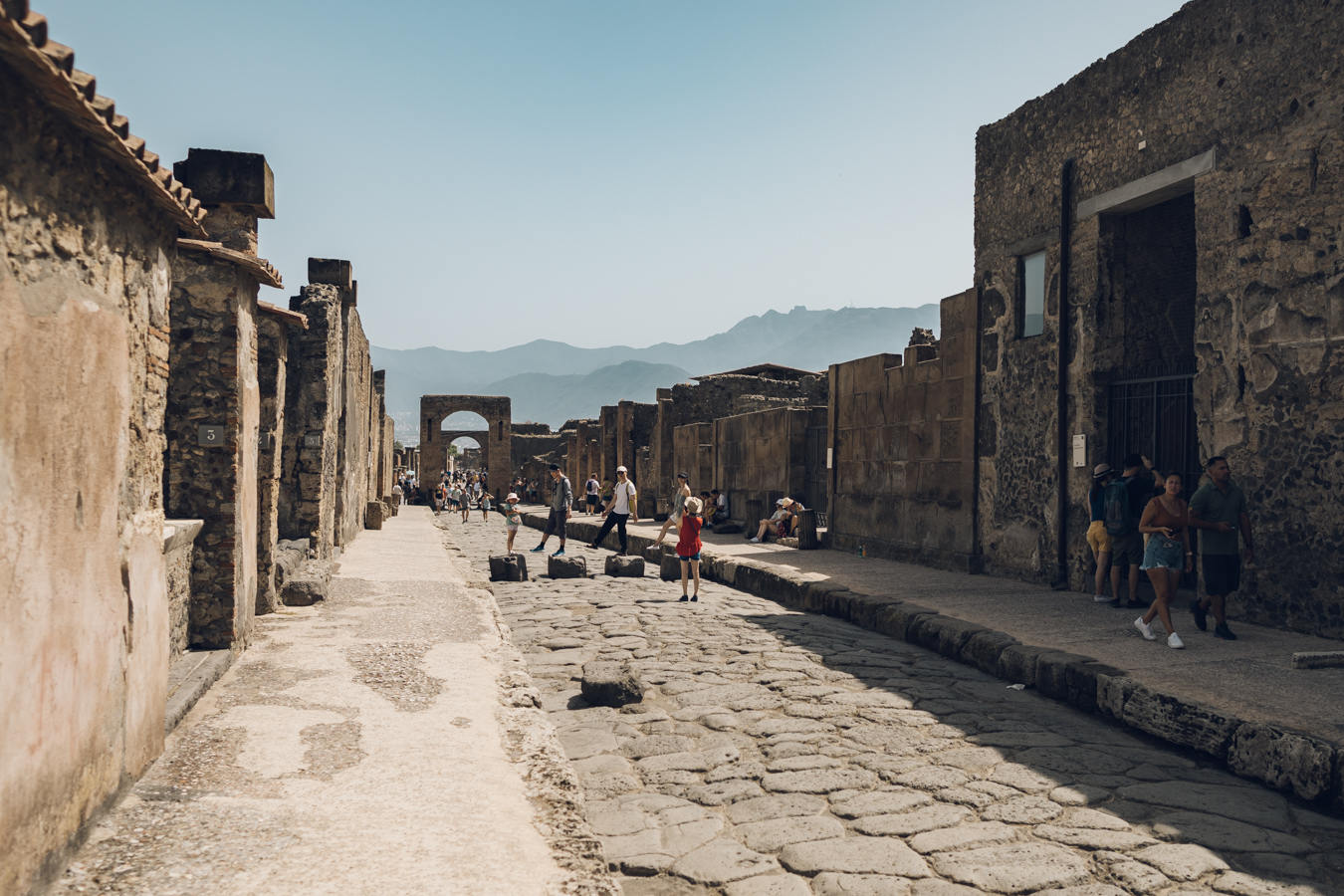 The exhibits we were most hoping to see, like anyone else who visits the museum, were the plaster casts of the Pompeiian people, frozen in time as they were roasted alive in red-hot ash.
Sadly, most of the plaster casts have been loaned out to other museums around the world, so there are very few left in Pompeii itself. The ones they do have can be found in the Antiquarium, near the Villa Dei Misteri entrance.
One of the biggest surprises for us was the sheer number of erotic artworks preserved on the internal walls; including what looked like a brothel menu, offering a veritable smorgasbord of sexual fantasies to suit any taste and fetish.
All in all, it was an incredible day, and well worth a visit. Make sure you take good shoes, plenty of drinking water (if you're going during the height of summer) and barter a deal with the guides hanging around outside the front gate, so you can make the best of it.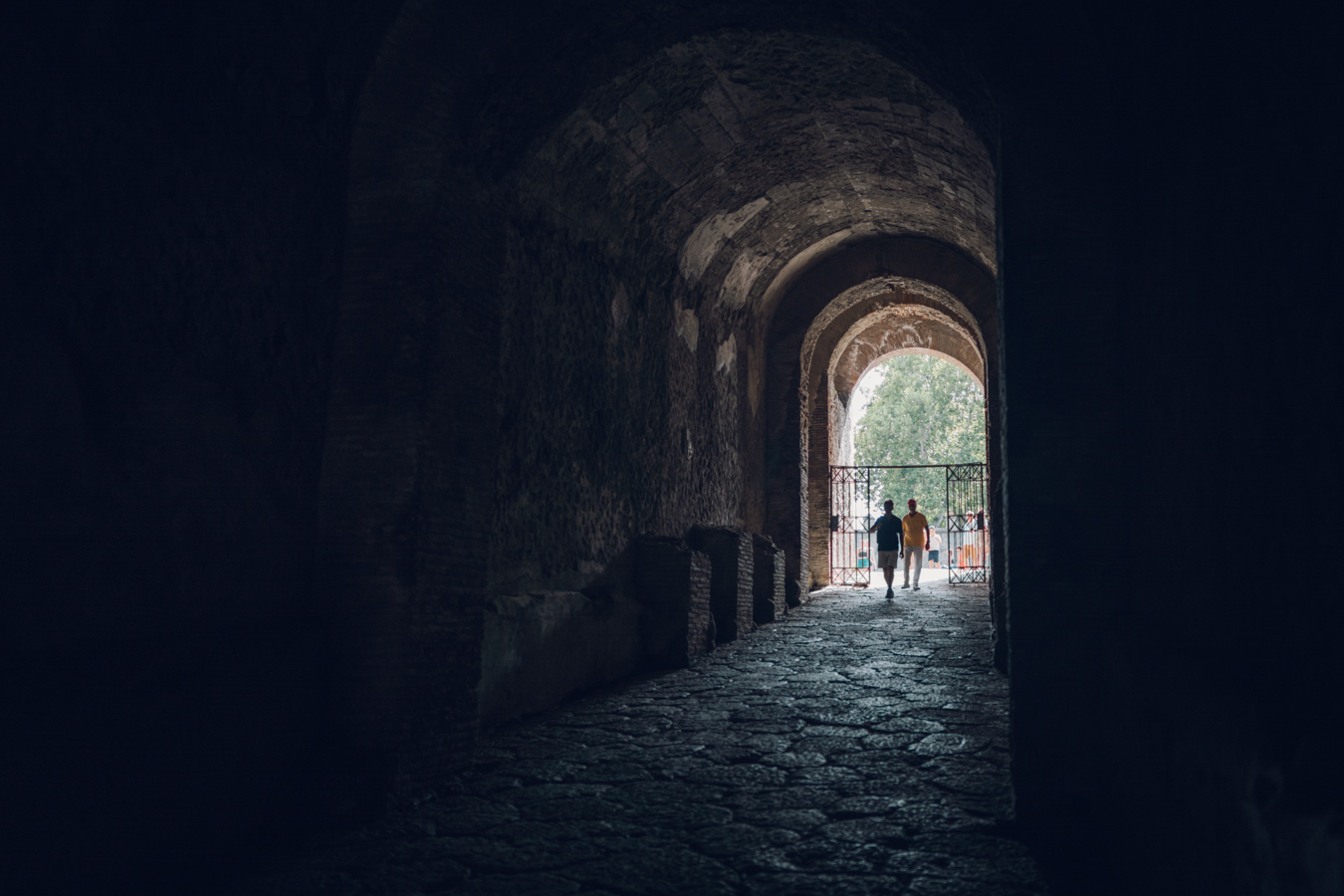 These photographs were taken with the Sony A7R IV in combination with the Sony 24mm f/1.4 GM and Kase Wolverine Magnetic snap-on filters.