We were unbelievably lucky to witness bioluminescent plankton washing up on the shore outside our villa in the Maldives last night. It was a difficult photograph to take, in the pitch black with an unfamiliar camera, but this should give you an idea of what we saw; hundreds of tiny glowing blue dots, twinkling in the dark as they washed up on the beach.
It's an incredibly rare phenomenon caused by plankton called dinoflagellates that glow in the dark, and look especially funny when stuck to the back of a crab zipping up and down the beach. I'd read about bioluminescence before, but never dreamed I'd see it in the flesh.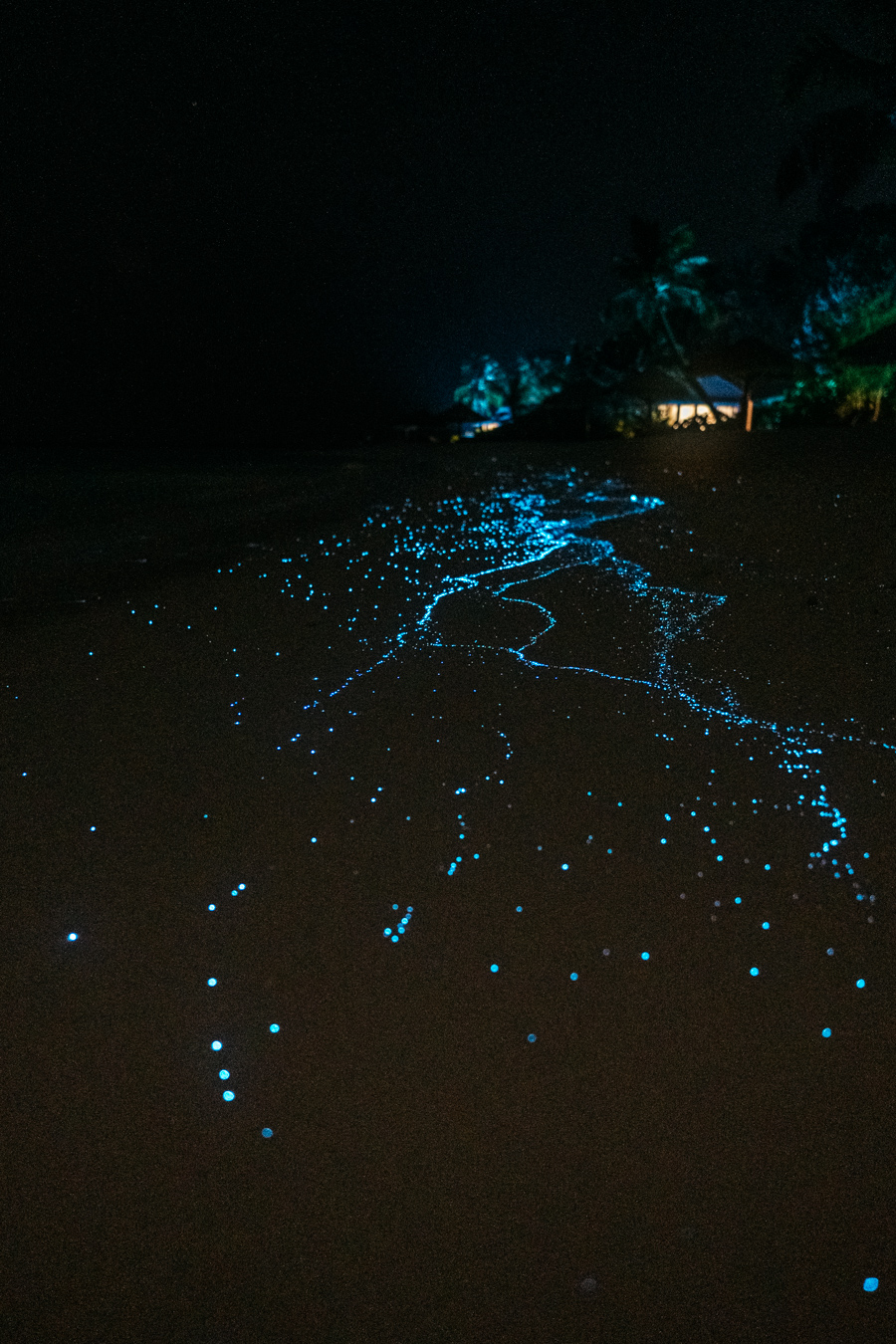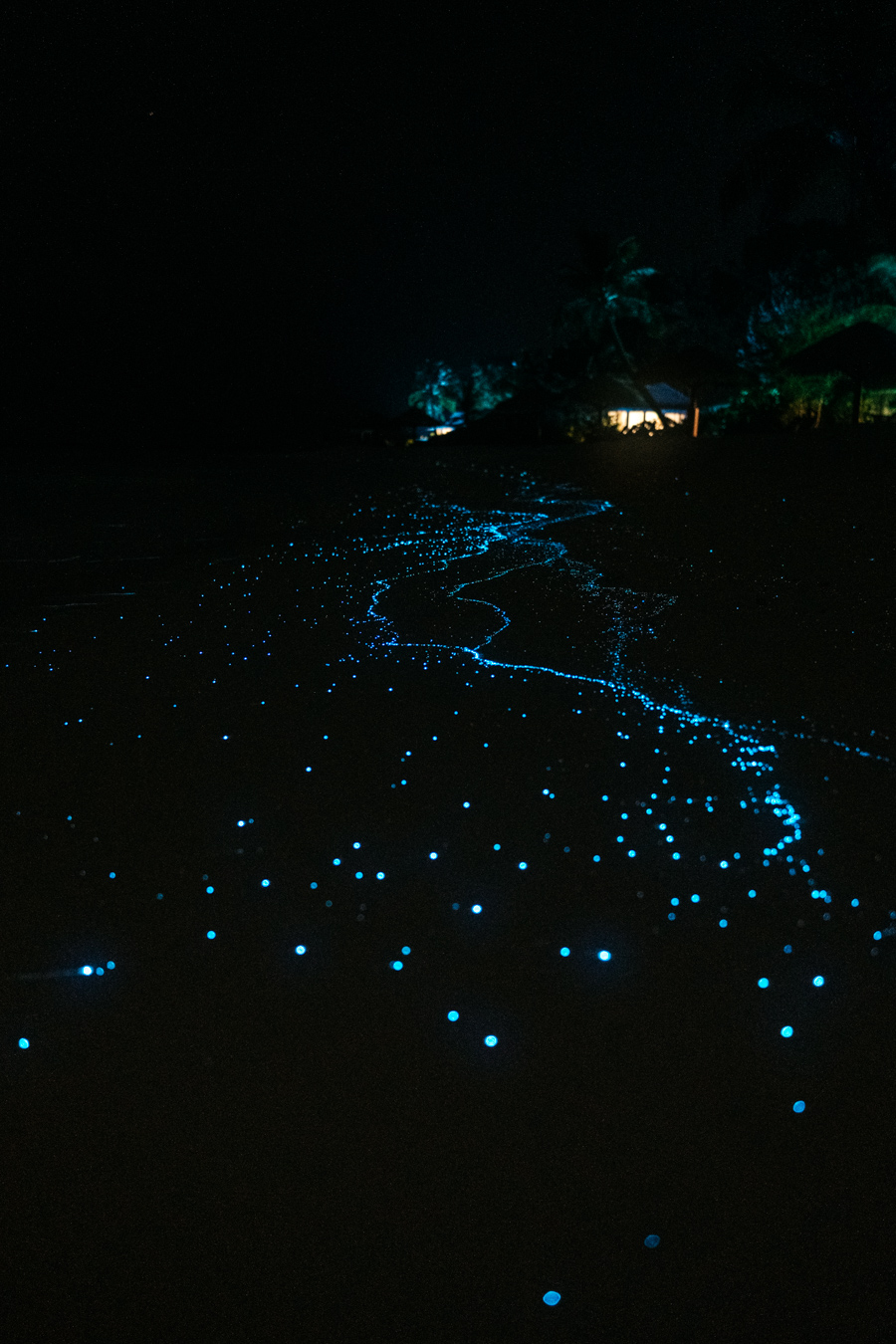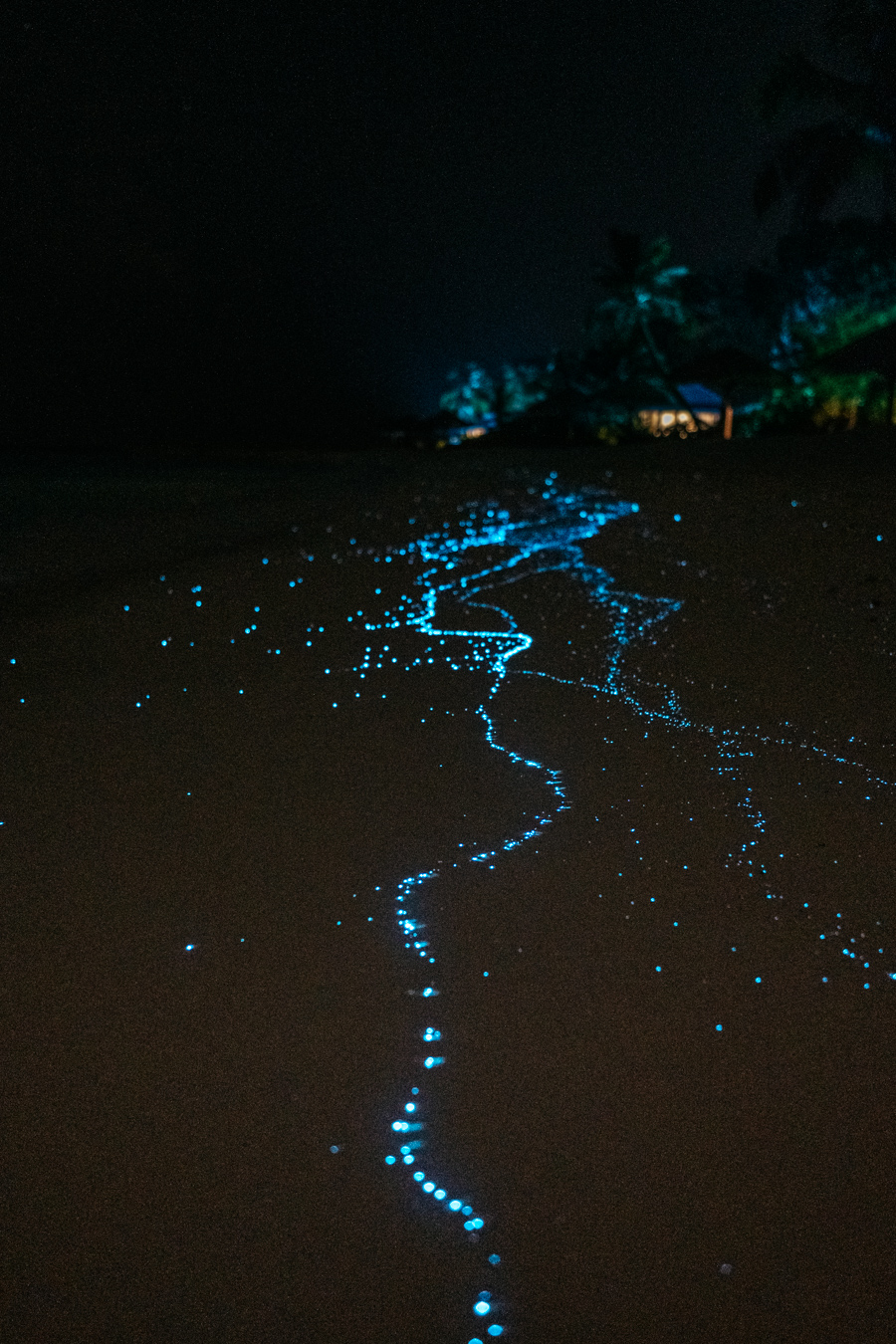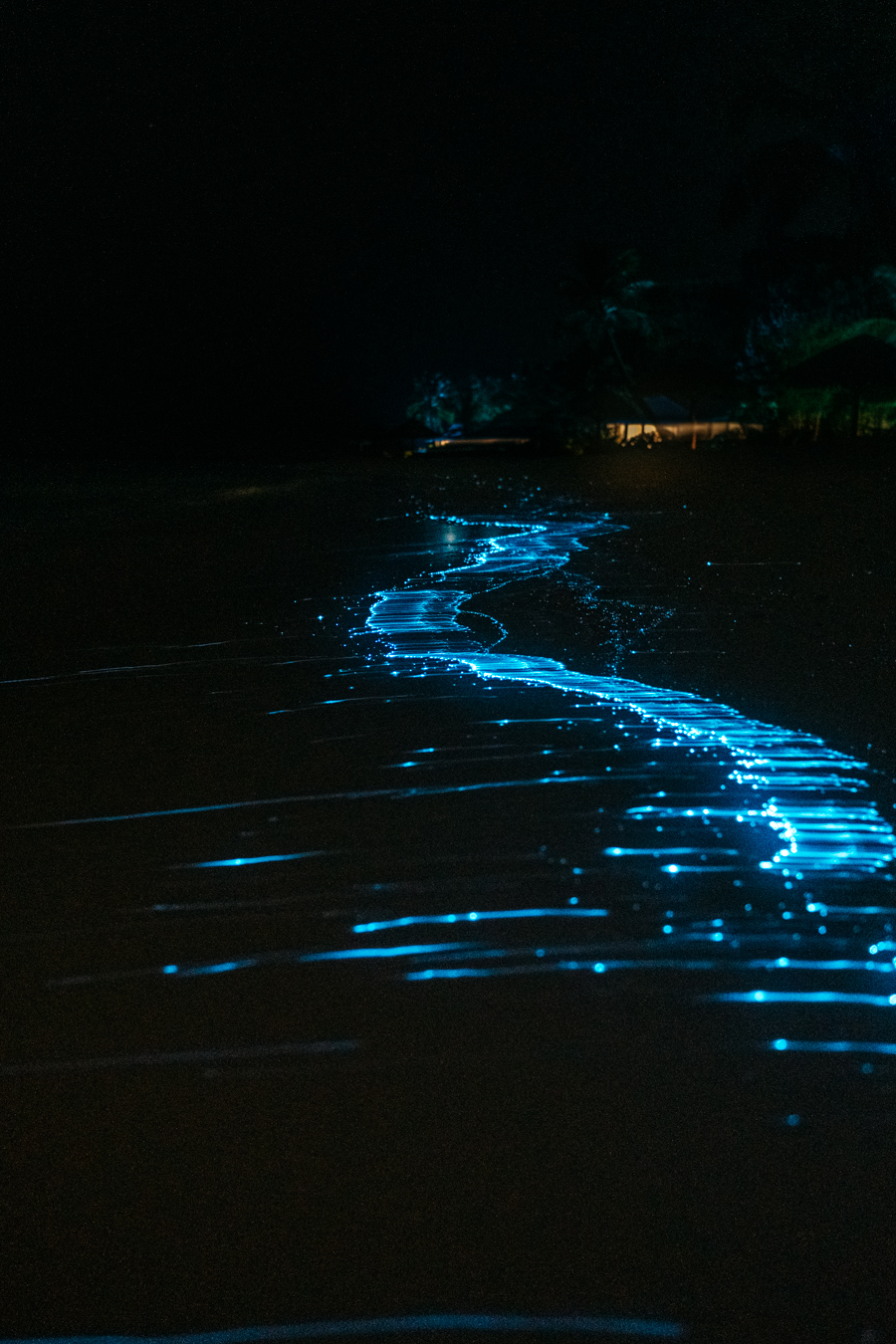 These photographs were taken with the Fujifilm X-T5 and the Fujinon XF 18mm f1.4 R LM WR .