The Amalfi Coast had been on my bucket list ever since I saw the Galaxy chocolate commercial where they brought Audrey Hepburn back to life on the streets of Capri. I've been to Italy several times now, and it's one of my favourite countries in Europe, but I hadn't visited the Campania region before, so wasn't sure what to expect.
In the photographs I'd seen, it looked so idyllic, dripping with Italian charm. However, the reality was quite different. It feels very similar to the Liguria region further up the West coast; if you've ever visited the Cinque Terre, you'll already be familiar with the environment; tiny winding roads choked with buses and diesel fumes, and bustling back-streets packed shoulder-to-shoulder with sweaty tourists and tetchy locals.
We stayed in Sorrento for the week; probably the least charming of all the towns and villages along this stretch of coastline. From there, we toured the local area mostly by boat, stopping off at Amalfi, Positano and the island of Capri, before taking a day out to visit the incredible museum at Pompeii.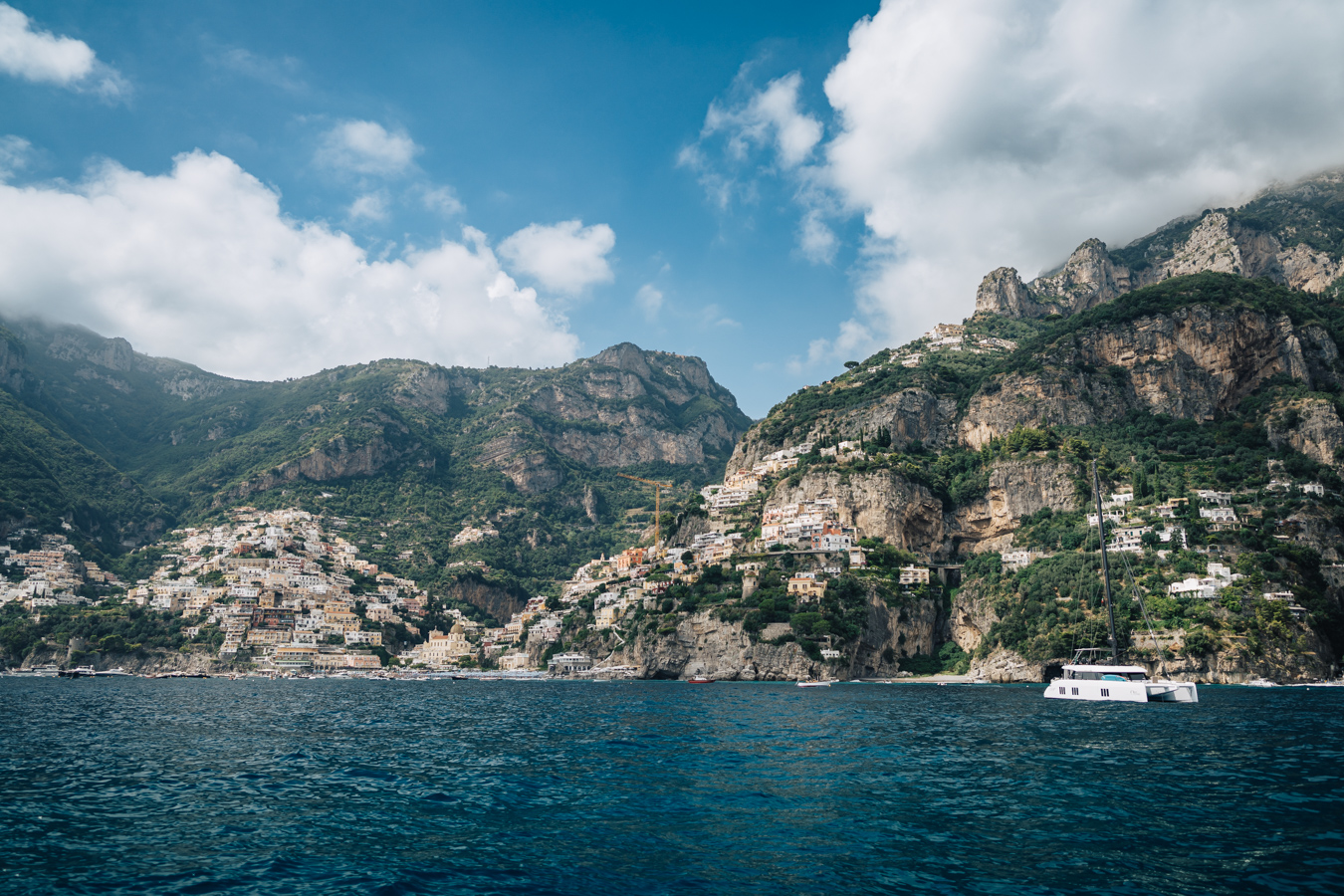 These photographs were taken with the Sony A7R IV in combination with the Sony 24mm f/1.4 GM and Kase Wolverine Magnetic snap-on filters.