Before setting off from my guesthouse in Tønder to Hirtshalls in the far North to catch my ferry to Norway, I stopped off at the nearby Ribe Viking Museum. I wasn't expecting much, but was pleasantly surprised, and ended up spending most of the morning there.
It's an open-air museum, similar to the North of England's Beamish in concept, only bringing an ancient Viking settlement to life. It sits on the site of the oldest Viking town in Denmark, dating back to the 700's, and comprises a dozen or more replica buildings.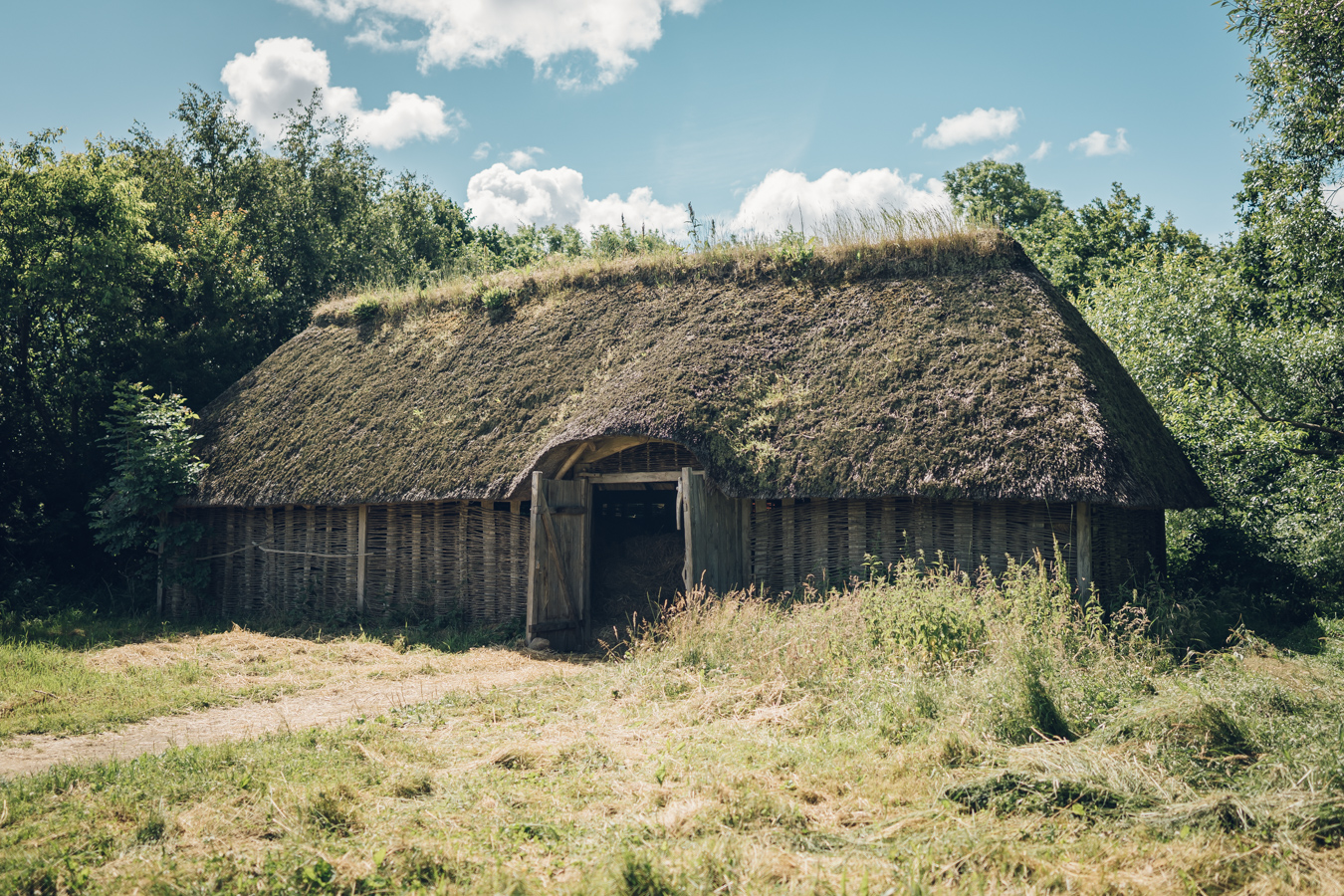 They have actors at each of the buildings in full costume, teaching visitors about everyday Viking life, and demonstrating numerous crafts from weaving and boat-building, to carpentry and blacksmithing.
I couldn't have asked for better weather; it was glorious. Which is just as well, since the site is actually pretty big, with the majority of exhibits outdoors.
My visit was a bit of a last-minute affair, but if you plan far enough ahead, you can take part in some of the activities and workshops. Visitors were having a go at weaving and spinning, and the kids seemed to be having a great time.
Although the majority of the actors were local born, they spoke better English than I did, so it was easy to understand what was going on, and in some cases, incredibly entertaining.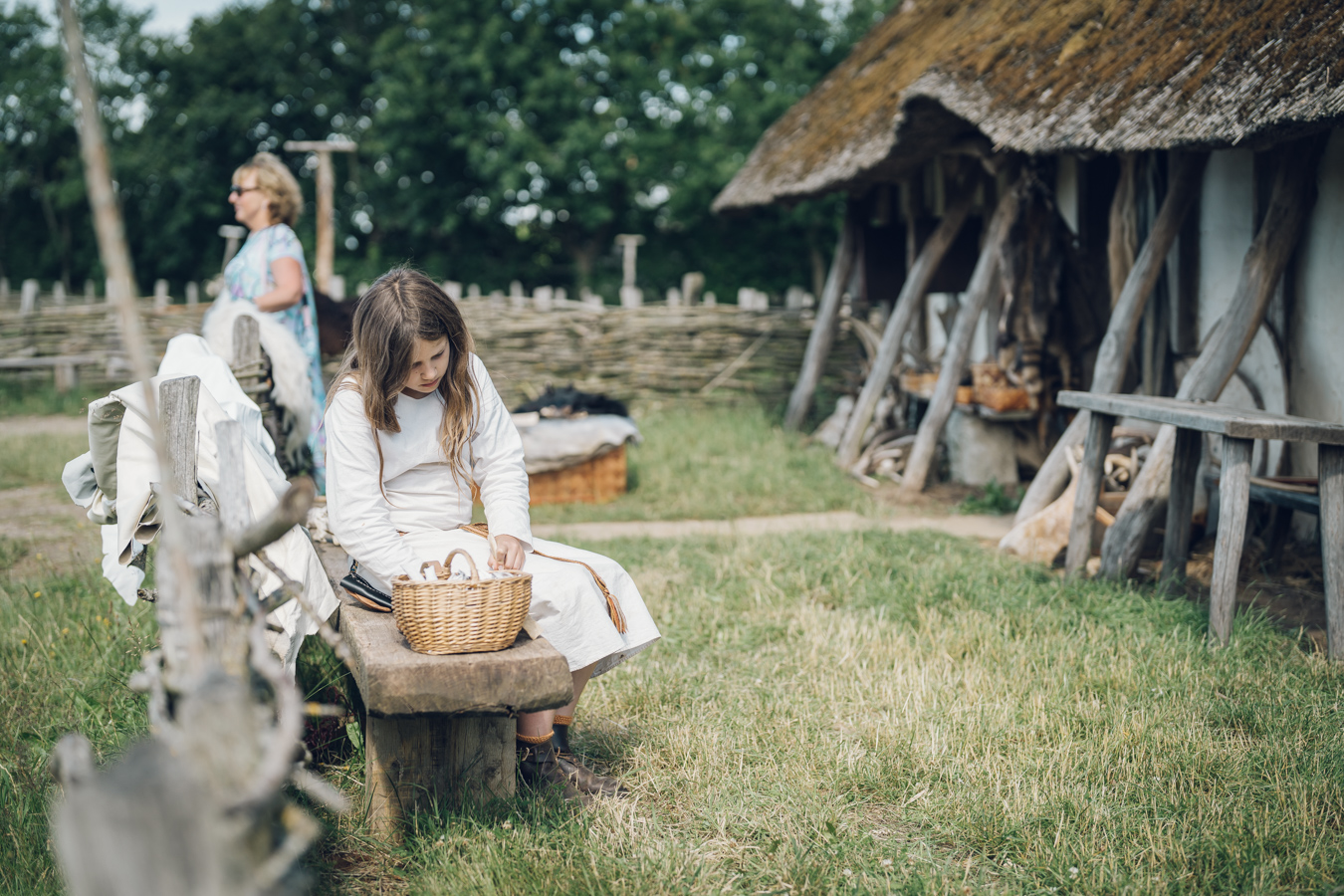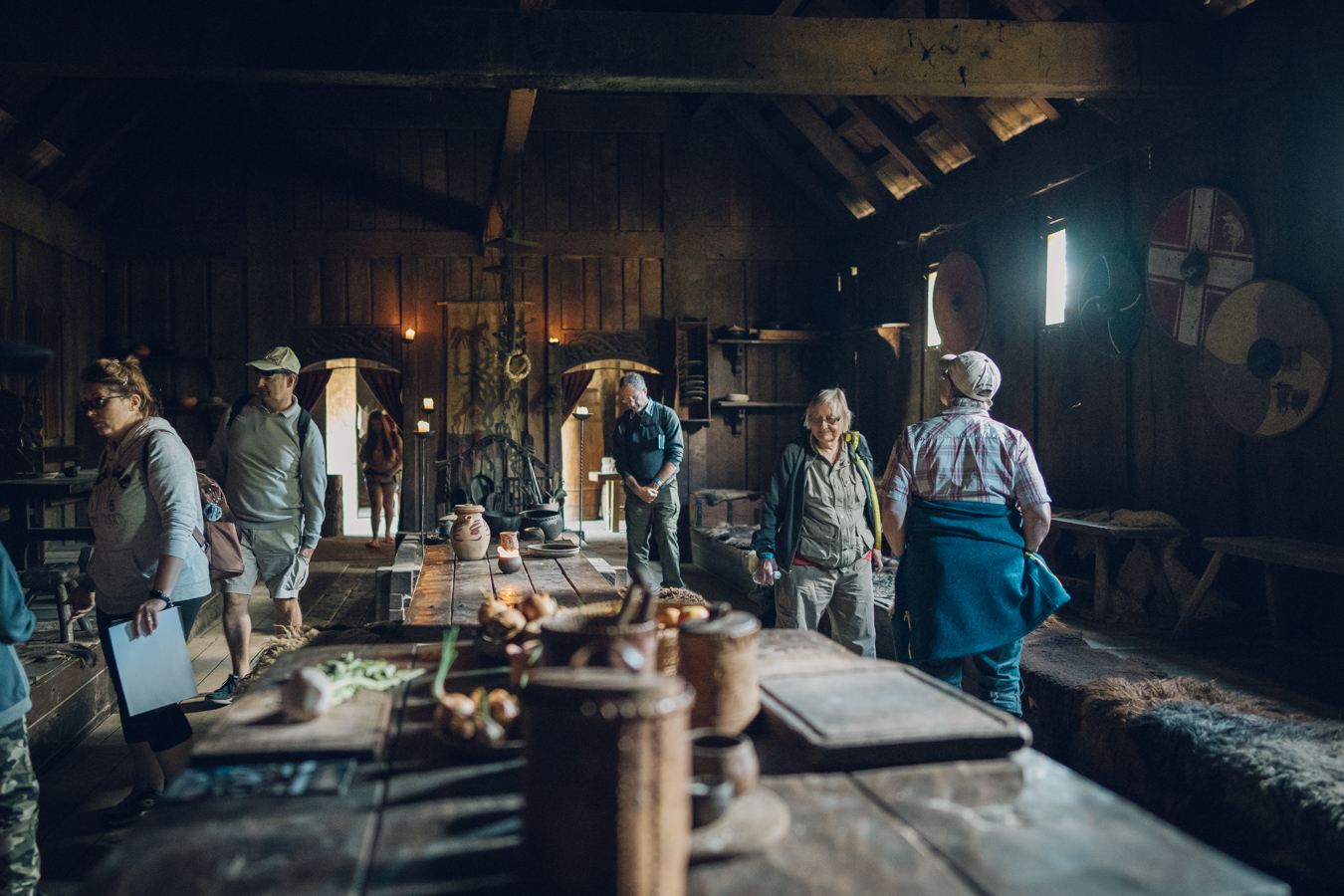 In the main hall, a farmer told me that the technology Bluetooth was named after Harald Bluetooth, a Danish king who was famous for connecting people - namely uniting Denmark and Norway in the 900's. I thought she was pulling my leg, but it's apparently true. The logo is even two runes, Hagal ᚼ and Bjarkan ᛒ (his initials) combined.
These photographs were taken with the Sony A7R IV in combination with the Sony 24mm f/1.4 GM and the Sony 50mm f/1.2 GM . I also used a Kase Wolverine Magnetic snap-on CPL filter.