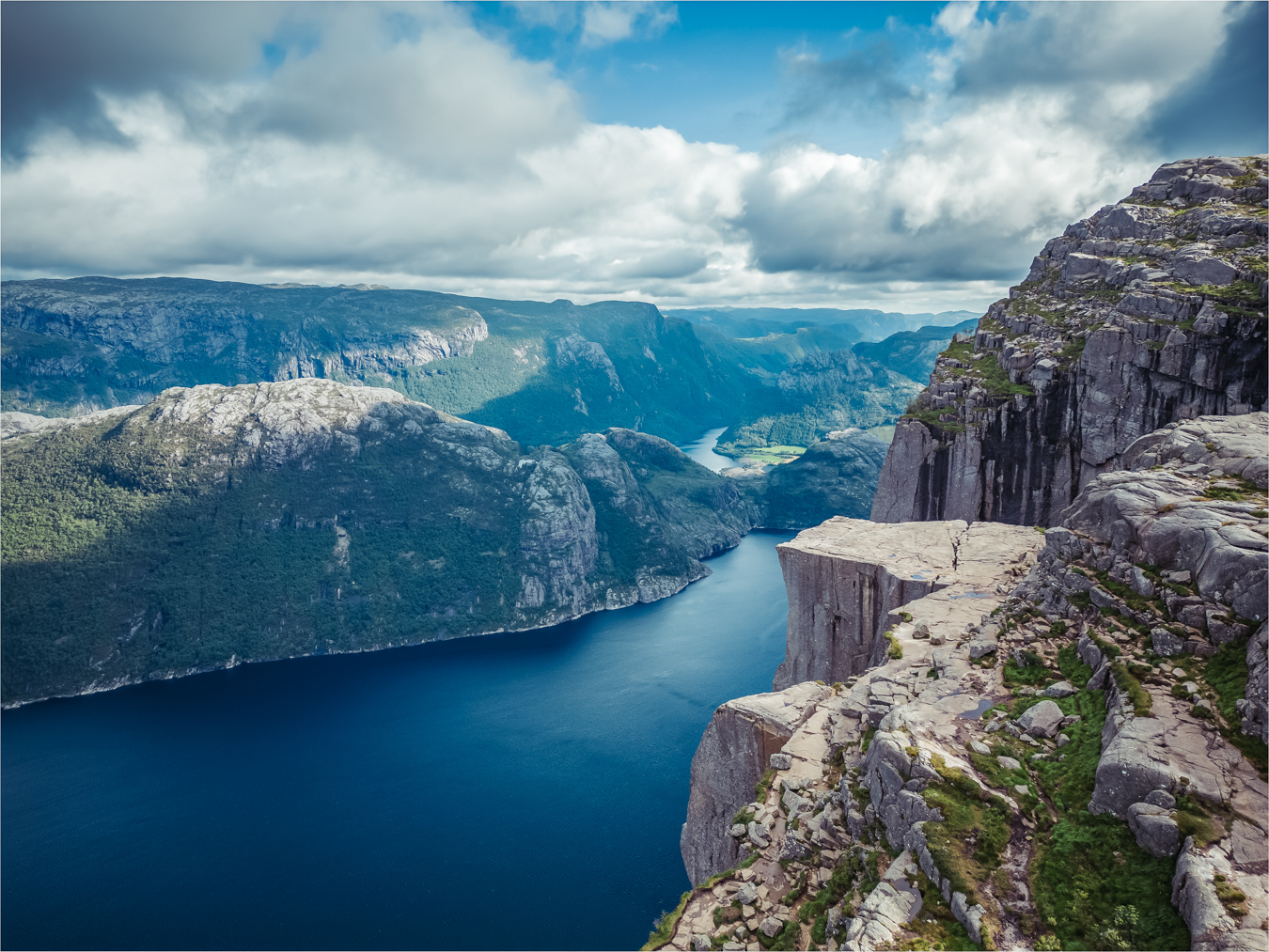 The weather gods took pity on me today with a short reprieve from the rain, just in time for my last hike of my roadtrip around Norway: Pulpit Rock (also known as Preikestolen to the locals), an unnaturally rectangular slab of granite thrusting precariously out over Lysefjord, some 600m below.
Compared to yesterday's hike to Kjeragbolten, this one was much more straightforward, although by no means easy. This one at least had a clear path marked out from the starting point; no stumbling about in the fog hoping not to wander over a cliff edge in the gloom.
I wouldn't say it's an easy walk, and it does get quite steep in places, but it should be manageable for most people with a moderate level of fitness. The round-trip takes about four hours to complete, maybe longer if you decide to hang around on the plateau for selfies.
For fellow motorocyclists, don't bother paying the ridiculous parking charge; they tell you to ride around the car park barrier on your way out anyway ;) For fellow photographers, the lighting is much better in the late afternoon than in the morning, and it tends to be a little quieter.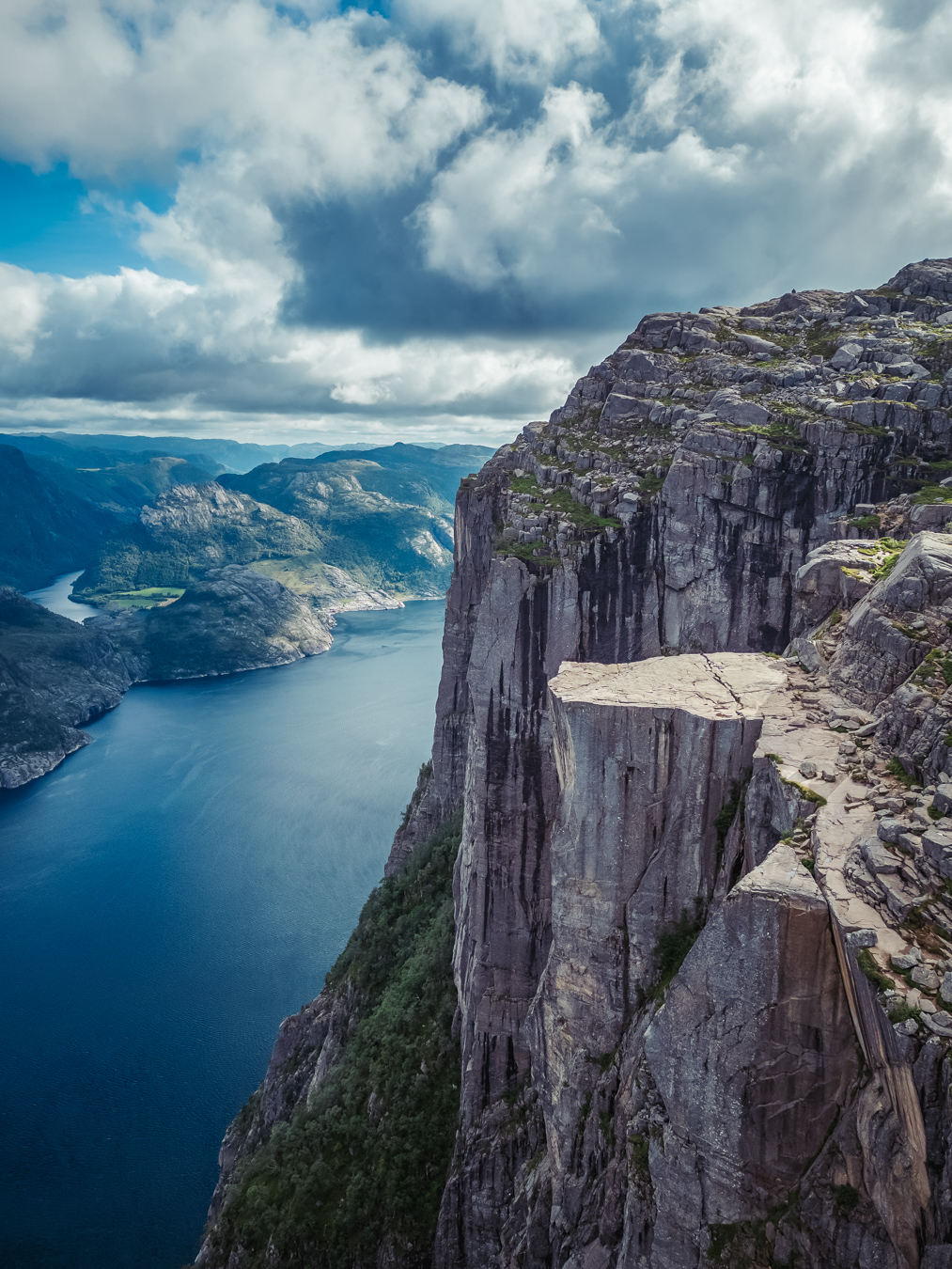 Which brings me to the only down side to this hike: the sheer number of people you find yourself sharing it with; presumably because it's more accessible.
I personally didn't relish creeping along the cliff edge 600m above the fjord to get onto the rectangular plateau, and if I'd seen the enormous split in the rock beforehand, I might never have stepped onto it!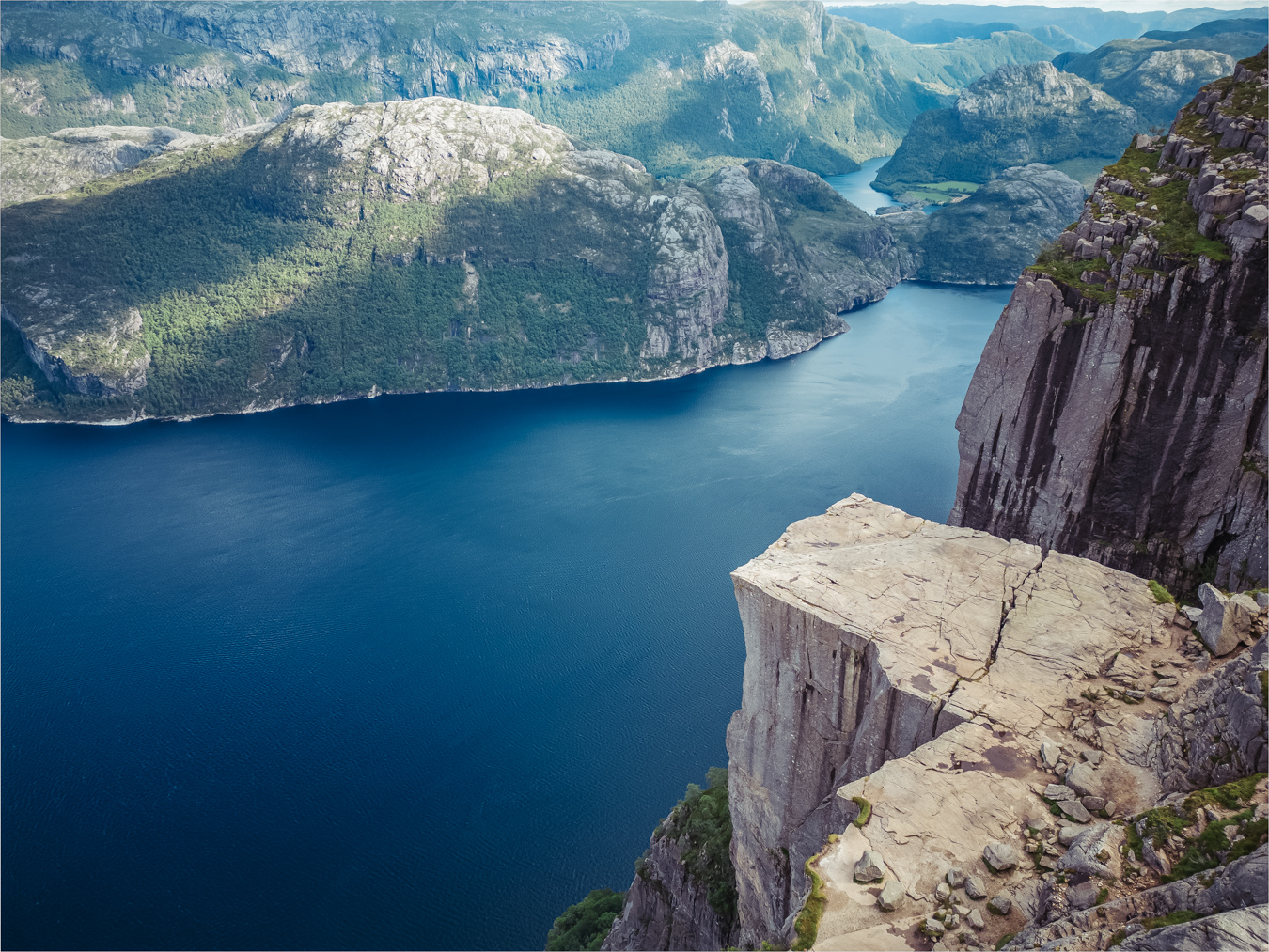 Thankfully, I didn't see it until I got back and looked through the photos I'd captured with the incredible DJI Mini 3 Pro .