About ten minutes ride from Flåm on the banks of Aurlandsfjord, I found a cluster of 18th century farm buildings perched atop a hill. It was a challenge to get the bike up the gravel track on such a steep gradient, so I chose to park at the bottom and walk up.
It turned out to be Otternes Bygdetun, apparently some sort of open air museum, where costumed actors demonstrate farm craft for visitors. There was some signage here and there, but otherwise no signs of life.
Originally, there had been four farms here: Tomas, Guttorm, Odda and Anders. Although there had been a settlement here since 300 AD, the oldest of the buildings still standing, Guttormstova and Eilertstova were built around 1700.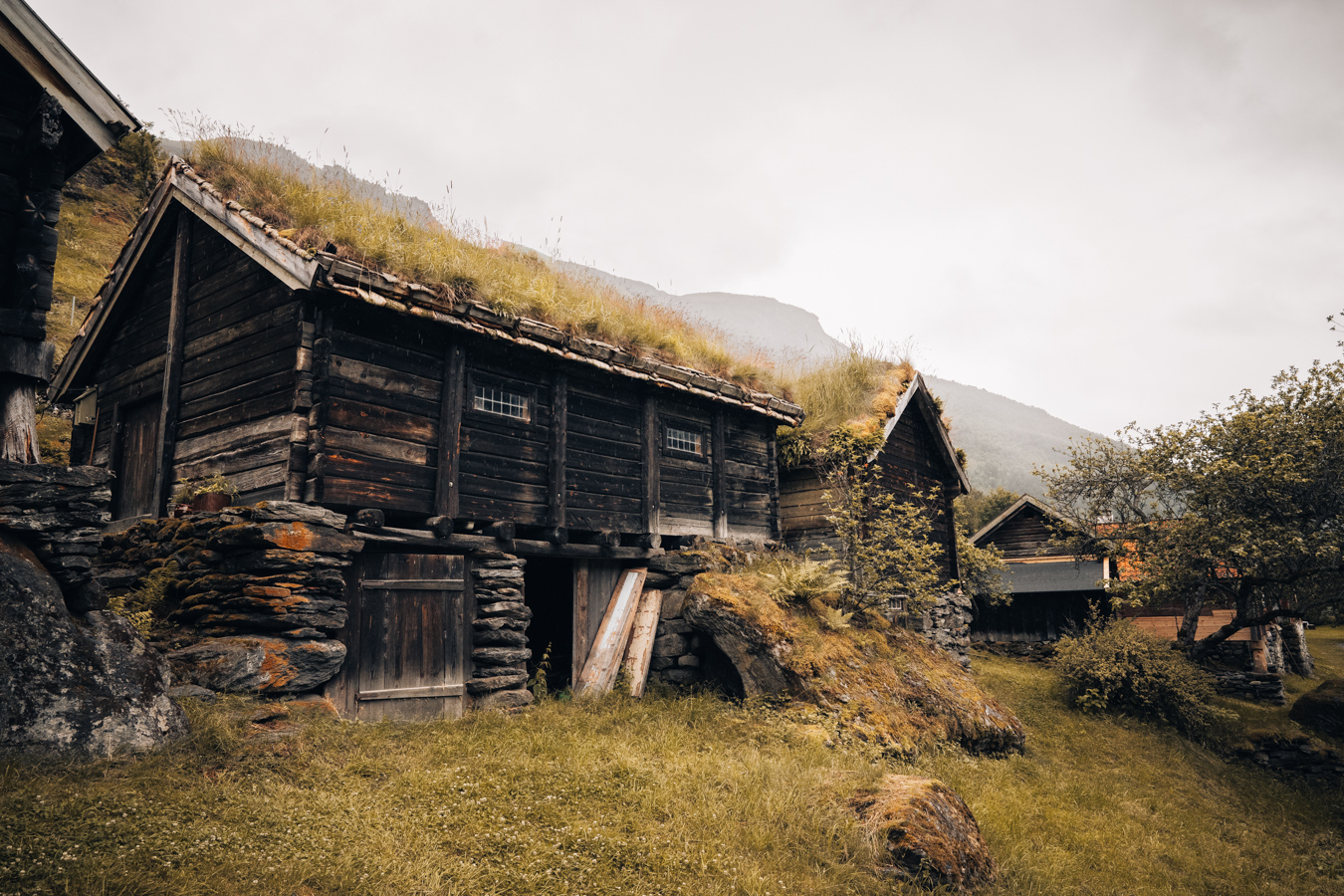 If you Google this place, you'll find all sorts of stories about it being abandoned due to the Black Death, but the truth is far less dramatic. Two of the farms here were worked the "old fashioned way" right up into the 1970's, with the last residents eventually moving on in 1996.
These days, you can mooch around and take photographs like I did, or you can learn ancient crafts like spinning, weaving and yarn dyeing from enthusiastic costumed locals. Just not today.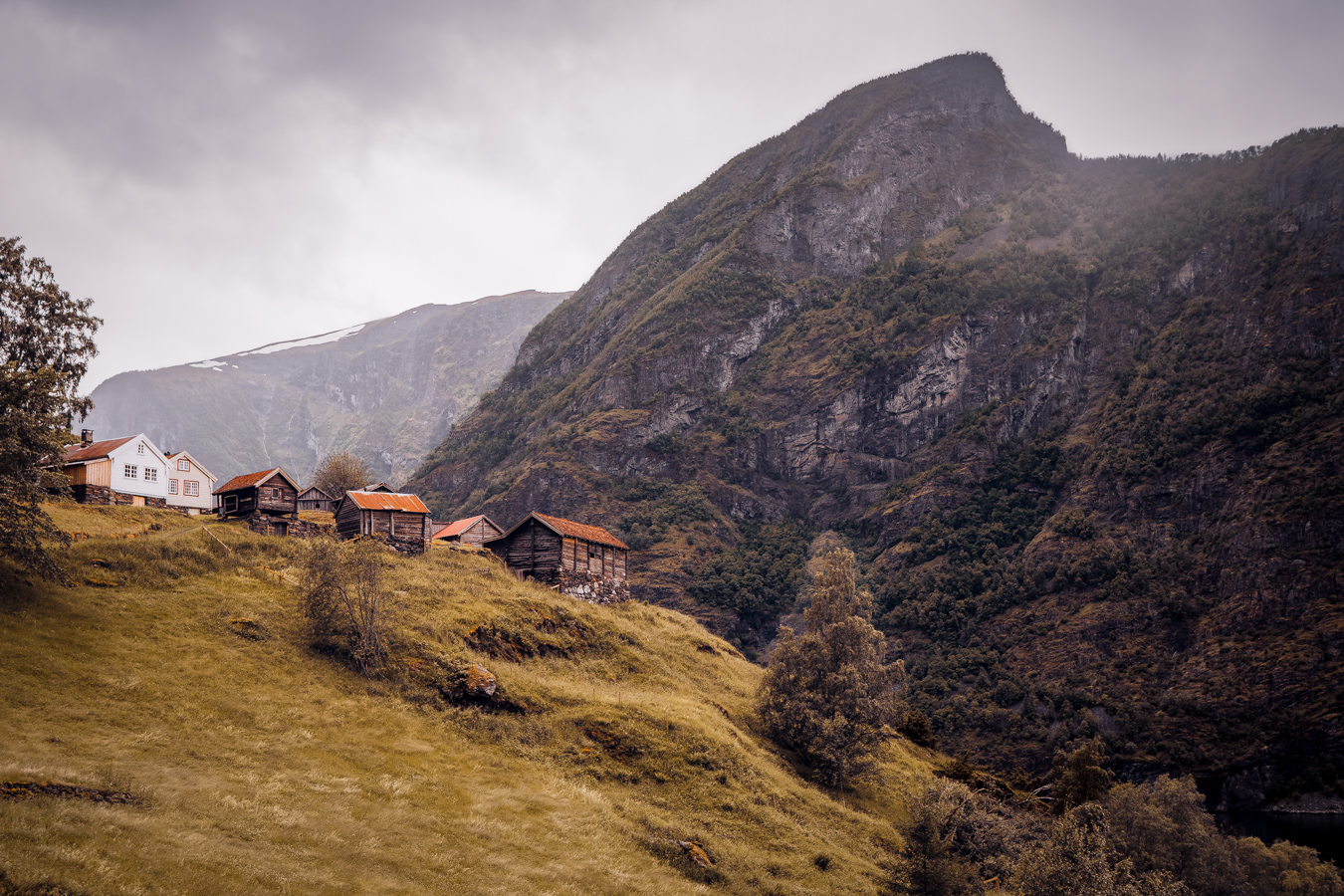 These photographs were taken with the Sony A7R IV in combination with the Sony 24mm f/1.4 GM and Kase Wolverine Magnetic snap-on filters.