On day two of our week in Manhattan, we chose to spend the evening on the 86th floor observation deck of the Empire State Building. The view is absolutely spectacular, particularly on a clear night, and well worth the entrance fee.
The best part is the fact that it's open air, with an art-deco metal fence to discourage jumpers, rather than the glass walls that many of the other buildings in the city have. This gives you a much cleaner image, if you're into photography, as you can wedge your camera easily between the bars for a reflection-free shot.
We were surprised at how calm it was up there. There was a gentle breeze, but nowhere near the hurricane we were expecting. The observation deck is walled-in pretty tightly, so you're not as exposed as you might think.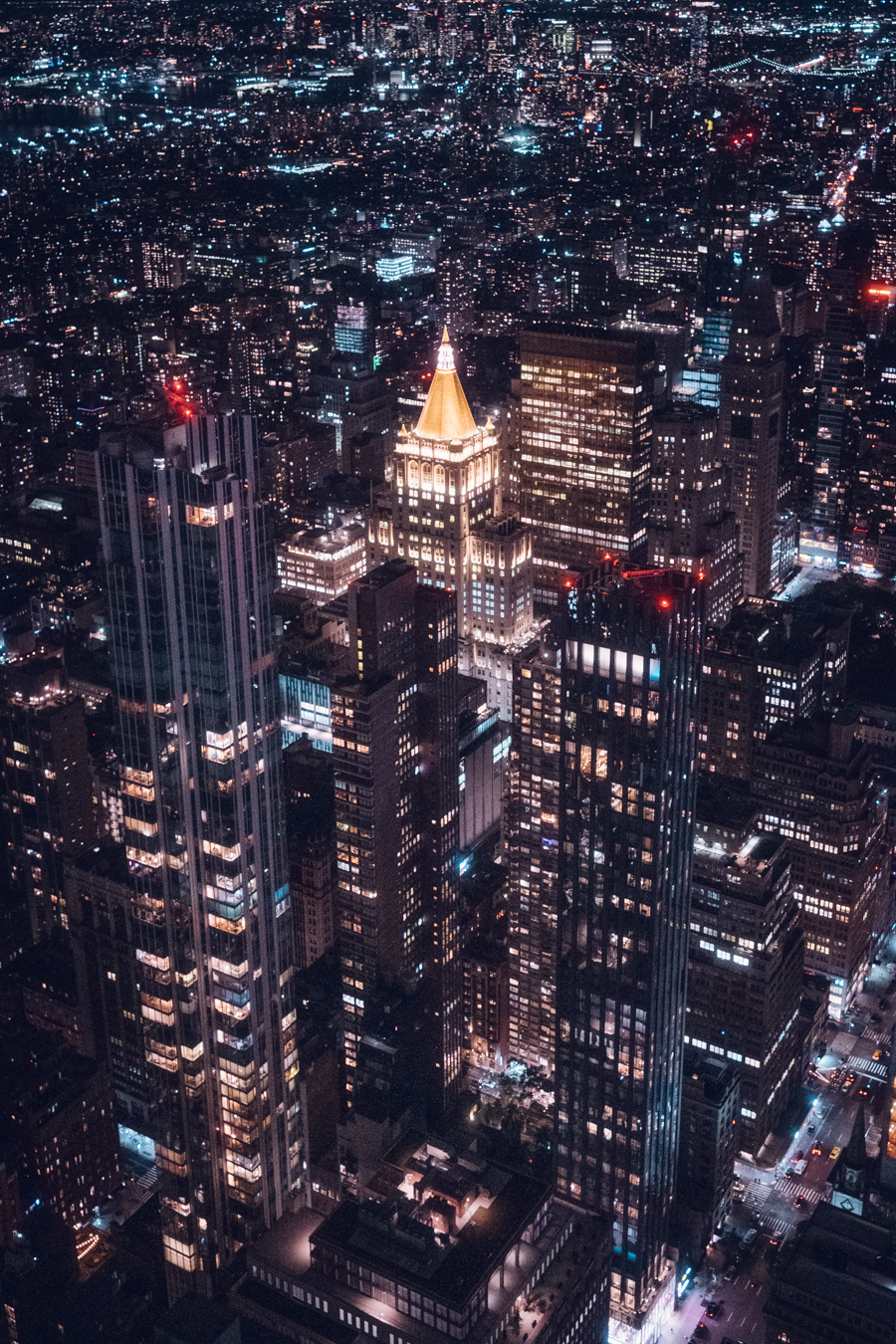 The best views are definitely downtown, towards the finance district, where you can see the really big skyscrapers lit up like concrete Christmas trees; Summit One Vanderbilt, One World Observatory and Edge - you can even make out the Chrysler Building, nestled amongst them.
After spending a couple of days jostling at street level with the hoi polloi, everything seems so serene 1,000ft up. You'd be forgiven for thinking you have the city to yourself. The only people above you are those who forked out the extra dollars to visit the 102nd floor observation deck, in the needle section above.
All-in-all, it was a great experience. The Empire State Building is one of those you'd rather be looking at than from, but the marble interior is something to behold, and the whole building has an art-deco character unmatched by many of the other more modern monstrosities that surround it.
These photographs were taken with the Fujifilm X-T5 , the incredible Fujinon XF23mm f/1.4 R LM WR and the magnetic Kase Neutral Night filter, that helped reduce the amount light polution.