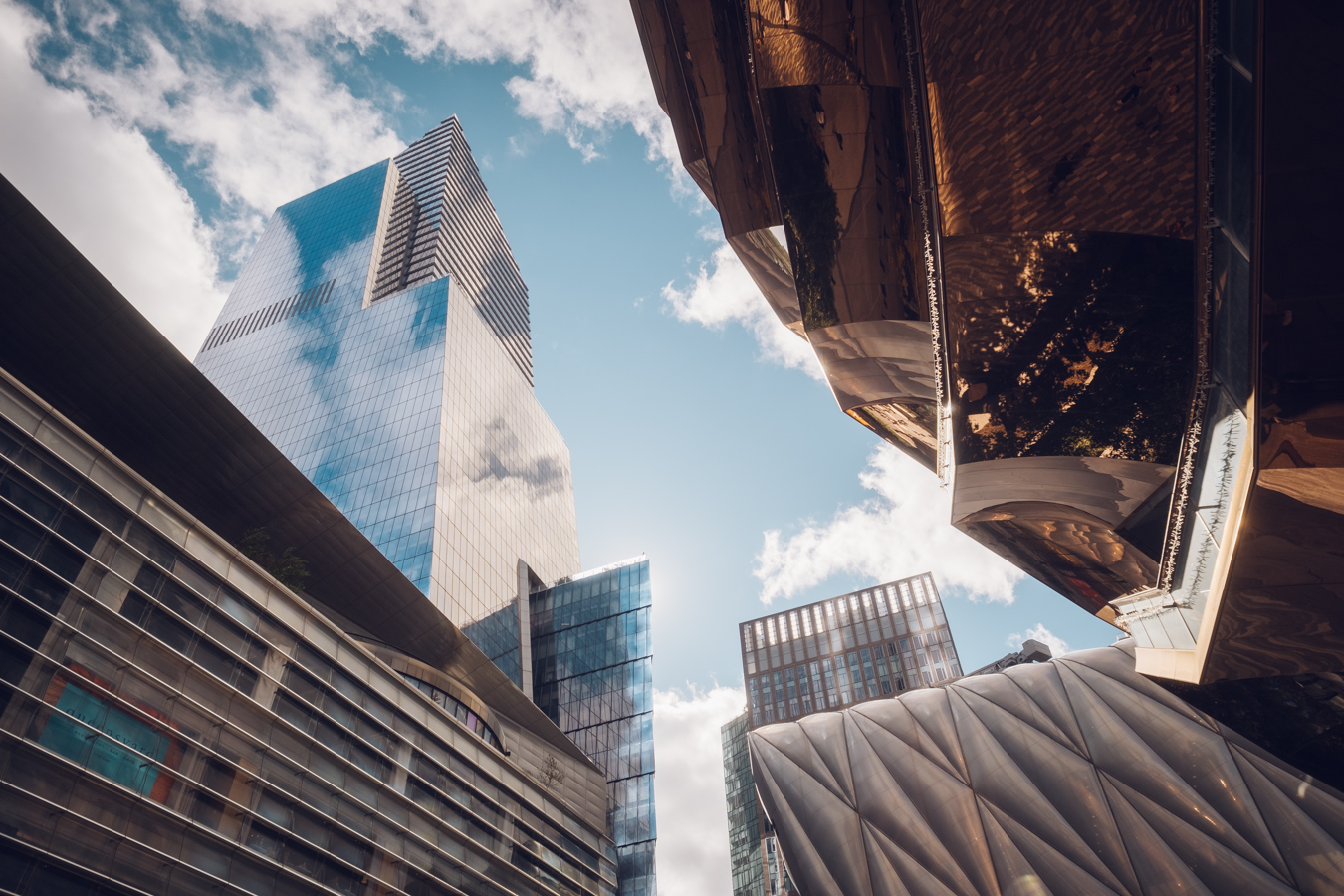 Day one of our week in New York took us for a leisurely stroll through Hudson Yards, a shiny new development on the banks of the Hudson River, tucked between Chelsea and Hell's Kitchen.
It's an impressive place, featuring some incredible architecture, that reminded me a lot of Canary Wharf in London. The main event here is Edge, a soaring 100-storey observation deck with a glass floor and 360° panoramic views of Manhattan.
One of the other attractions we were hoping to see was Vessel, a quirky copper-looking walkway, with excellent views over the whole development. Sadly, it was closed the week we were in New York, so we could only see it from ground level.
It's certainly worth a trip to Hudson Yards if you're in the area. There's plenty to see, and lots of places to eat and drink. It's also the beginning of the High Line; an elevated urban garden that snakes its way through the buildings between the Meatpacking District and Chelsea.
These photographs were taken with the Fujifilm X-T5 , the incredible Fujinon XF23mm f/1.4 R LM WR and the tiny Fujinon XF 14mm f2.8 R . And of course, I'd never be without a set of Kase Wolverine Magnetic filters.