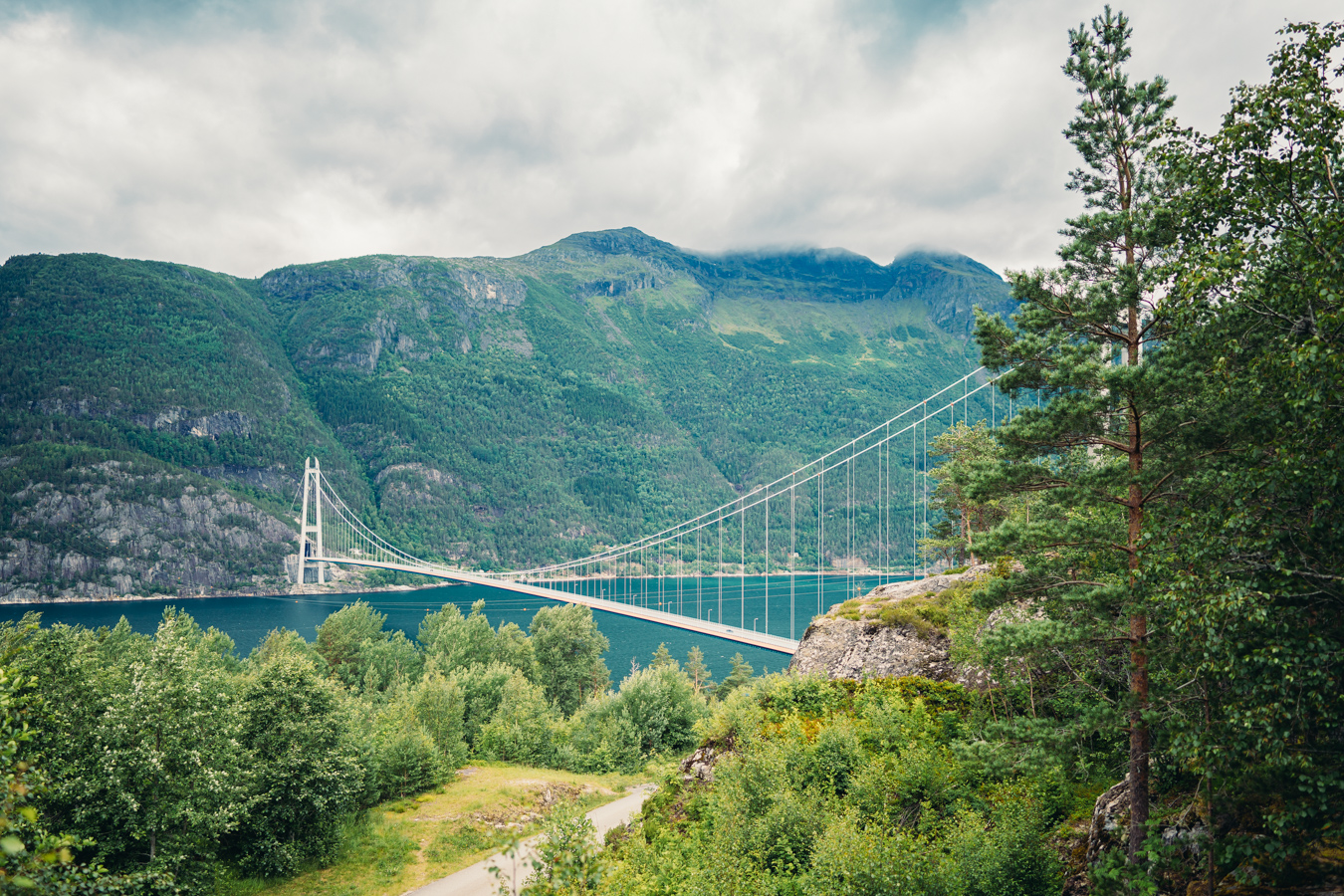 The first stop on my 240 mile ride from Odda to Årdalstangen was Kvernabekken Park, for a nice view of the Hardanger Bridge, an impressive 1.3km suspension bridge crossing the Eidfjorden.
It was too windy to get the drone up, so this was the only vantage point I could find from the ground. On the other side of the bridge, the road disappears into the mountain, swallowed up by Vallaviktunnelen, one of the few tunnels in Norway famous for having a roundabout.
This photograph was taken with the Sony A7R IV in combination with the Sony 24mm f/1.4 GM and Kase Wolverine Magnetic snap-on filters.