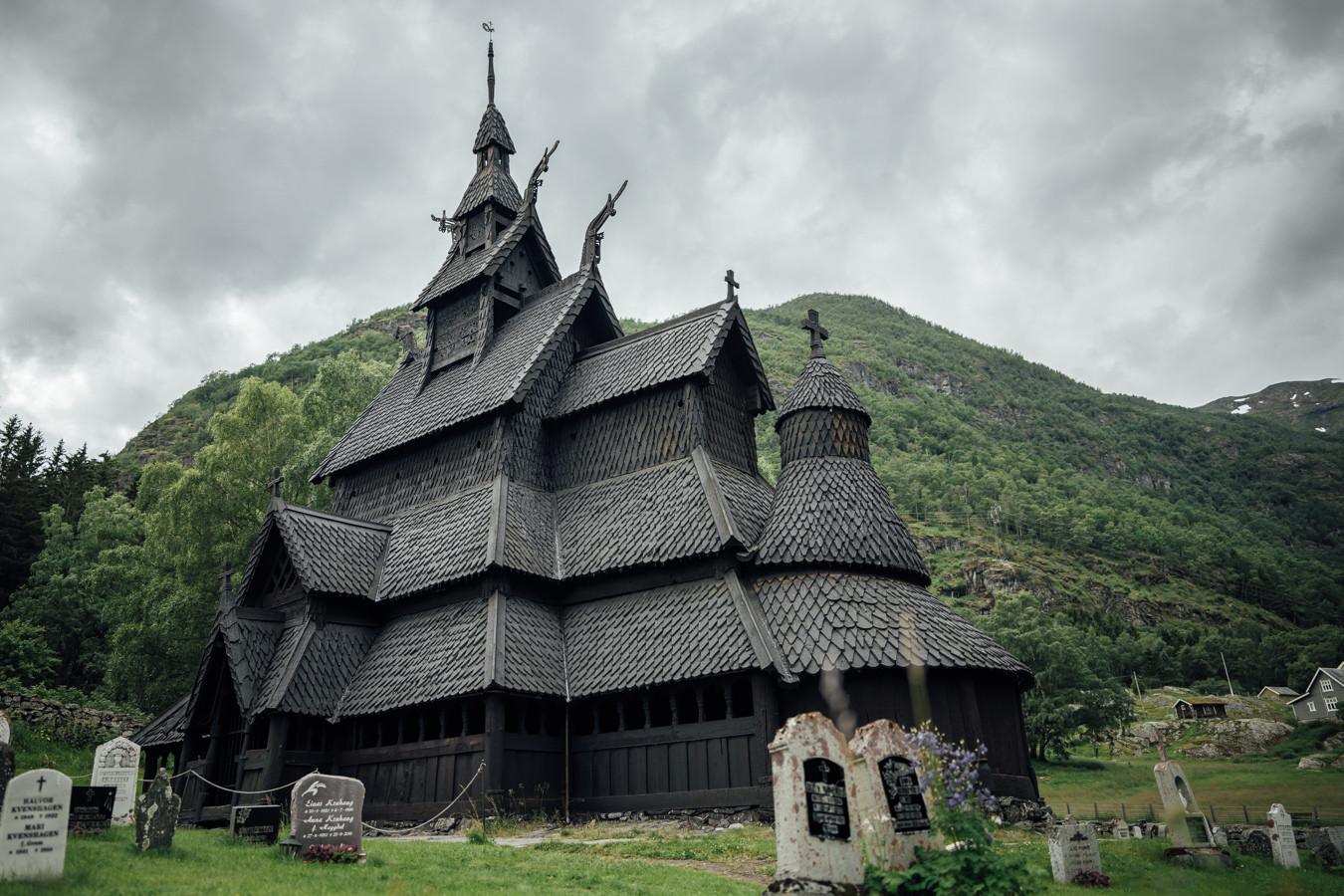 I stumbled across this old wooden stave church in the village of Borgund, about 35 miles South of Årdalstangen. Although runic inscriptions date the building at 1150 AD, it was only retired from service in 1868.
It's quite a sinister looking building, adorned with carved dragon heads at each level of its spire, made all the more foreboding by the doom clouds gathering above it. Unfortunately, it was closed by the time I arrived, so I didn't get a chance to look inside.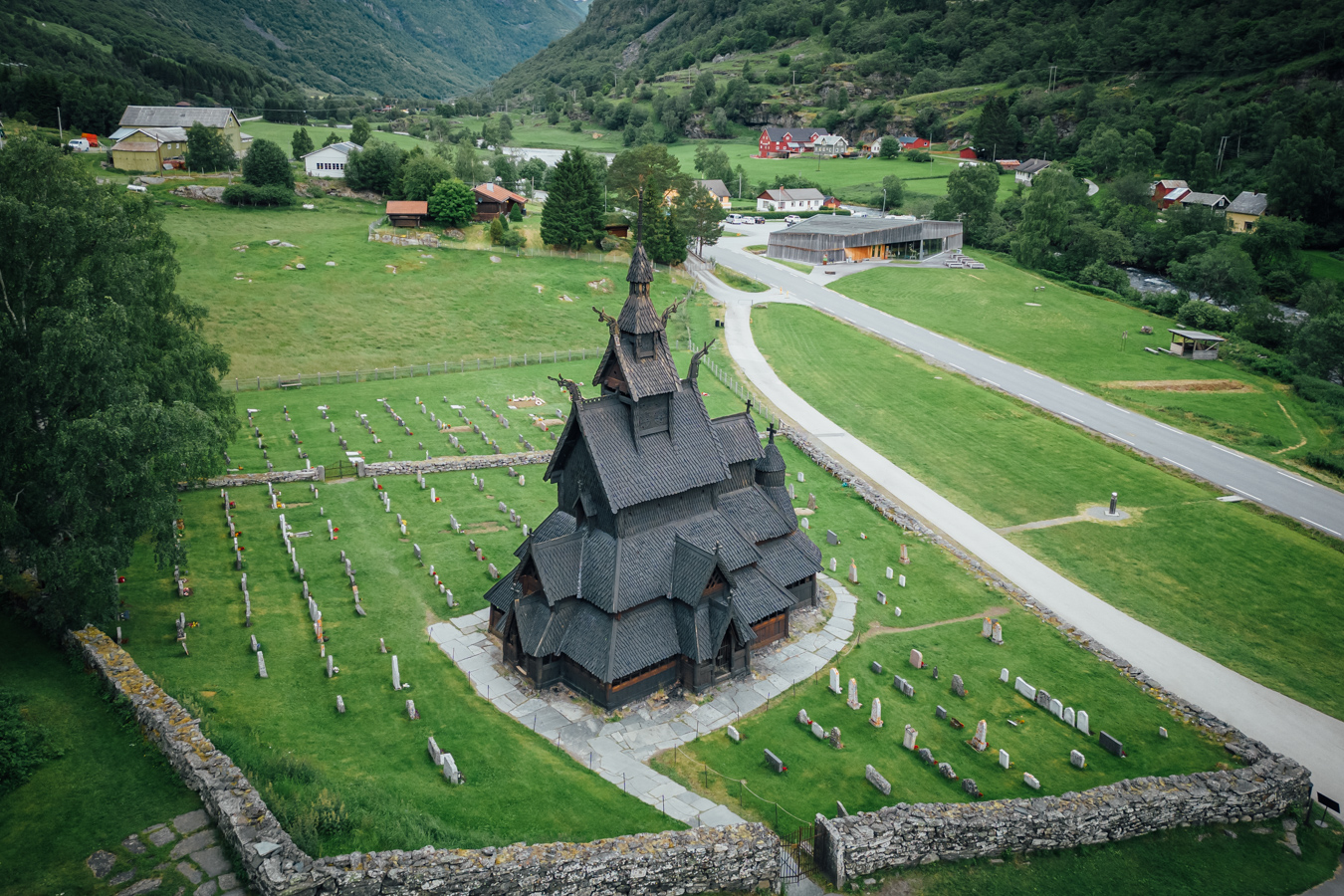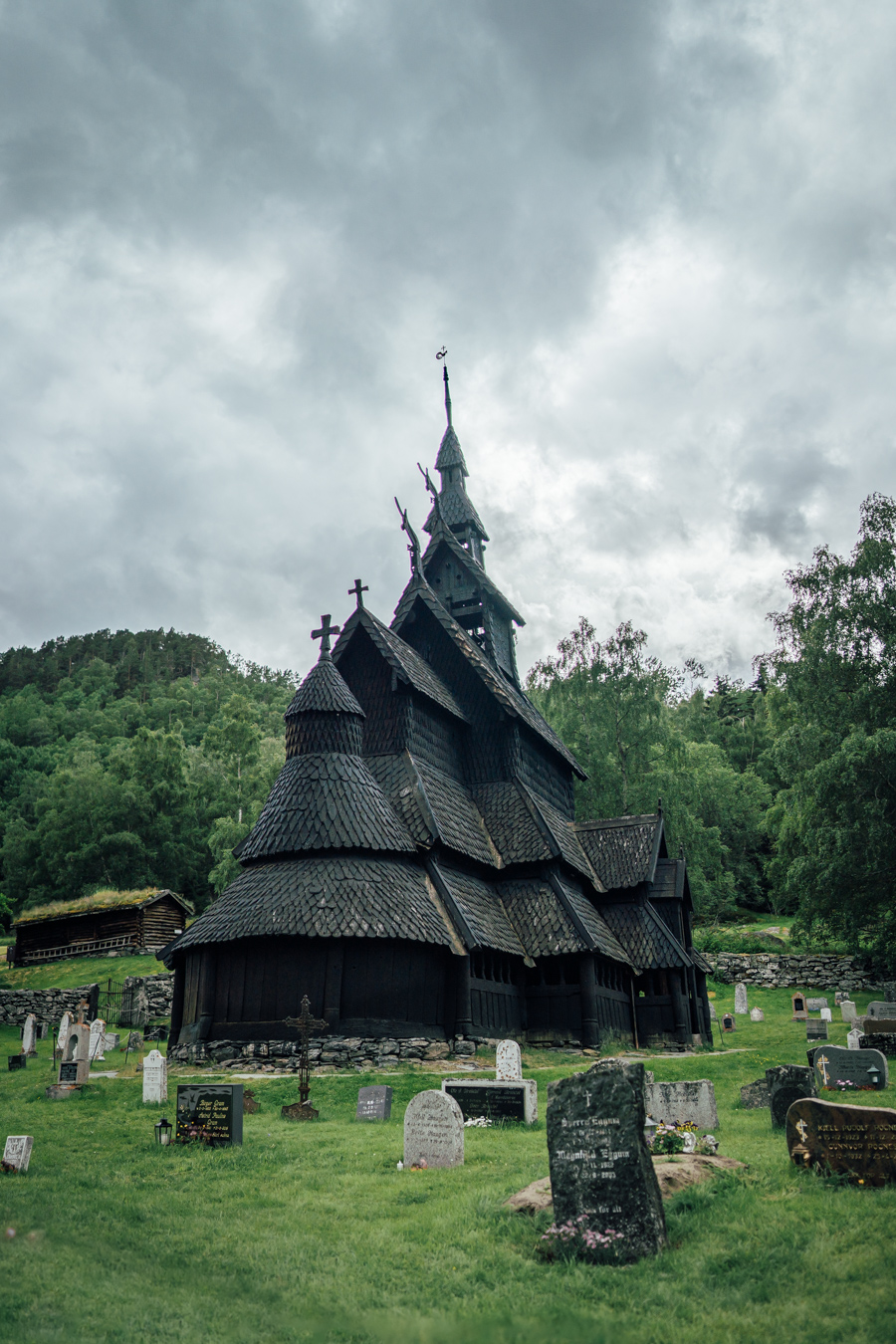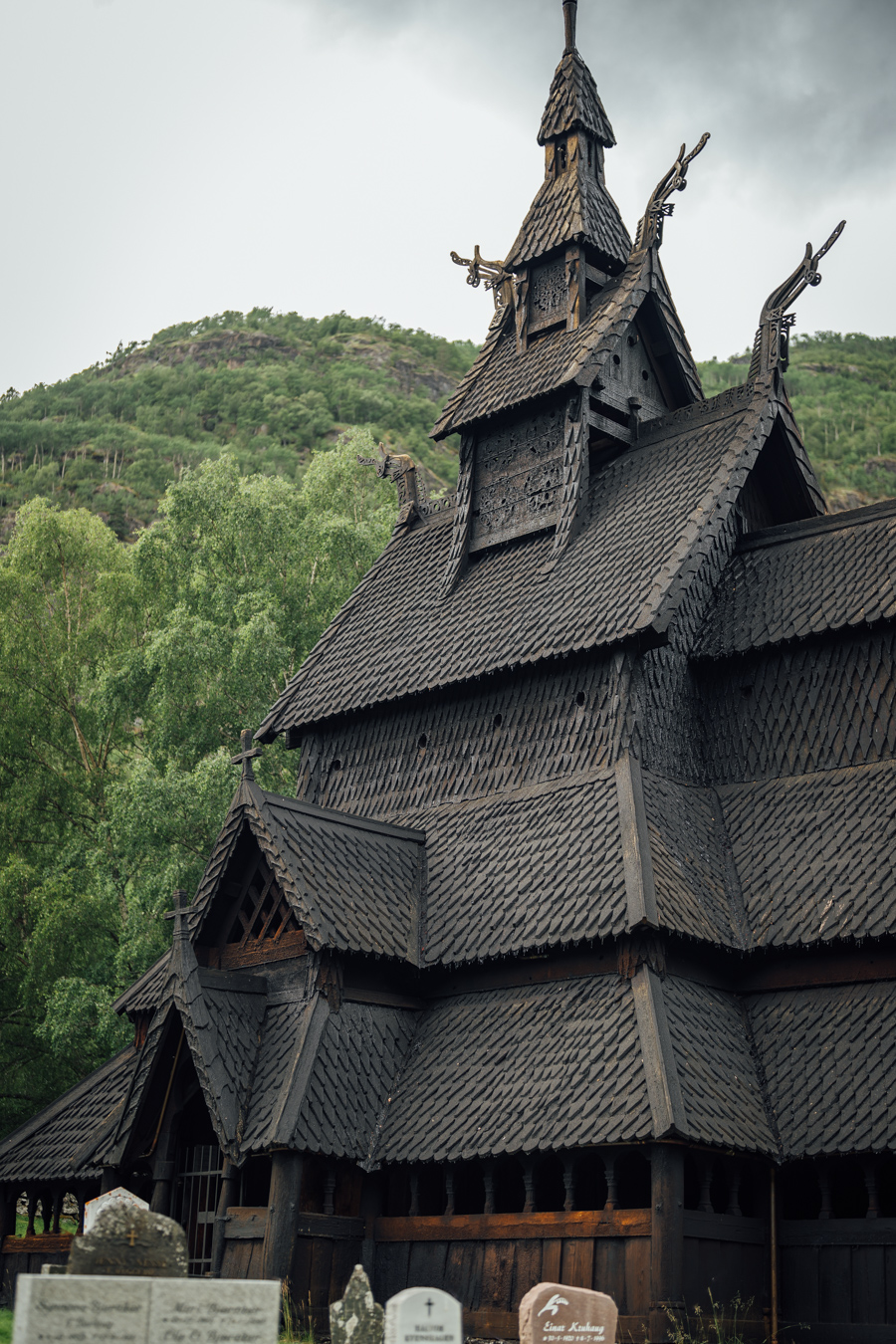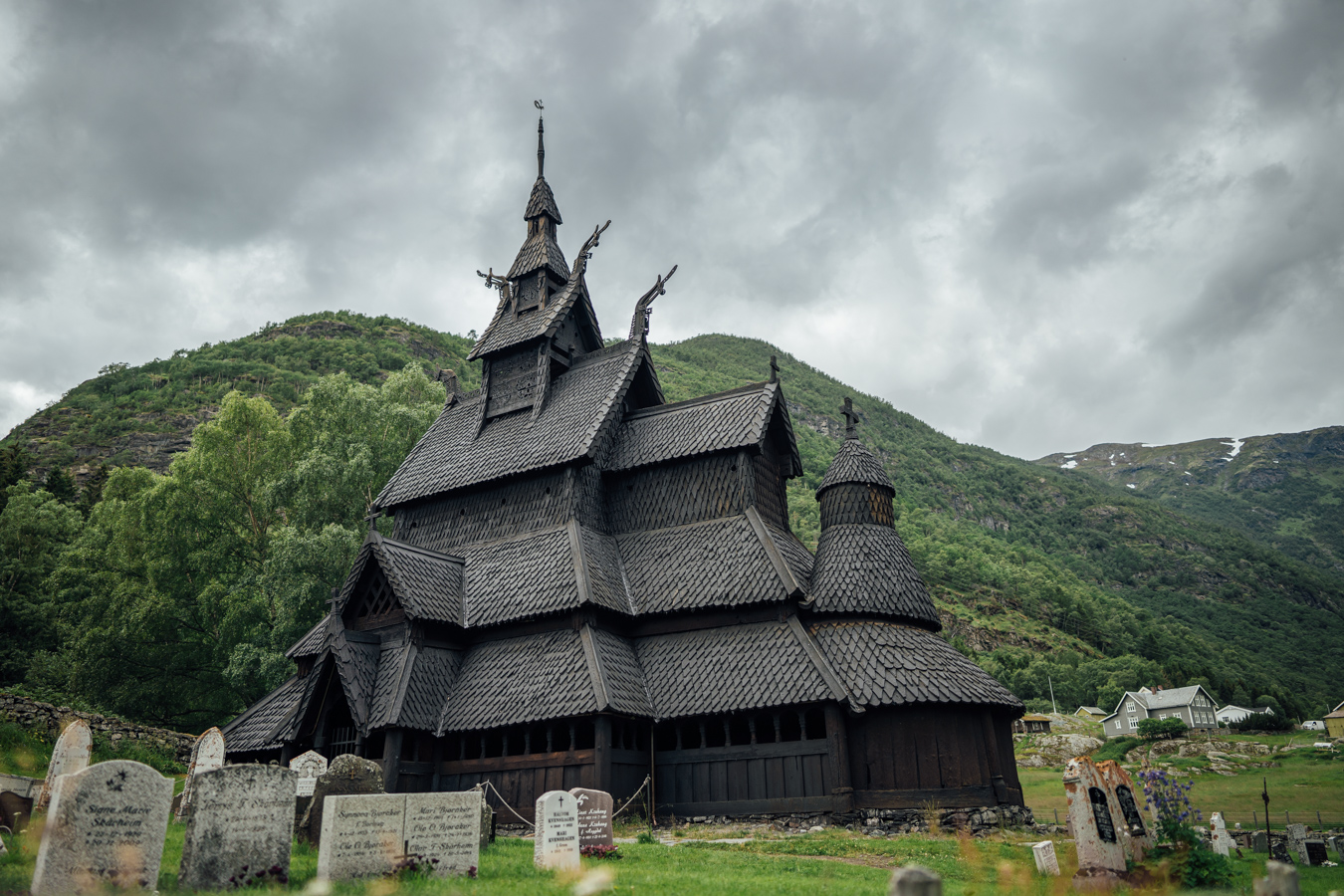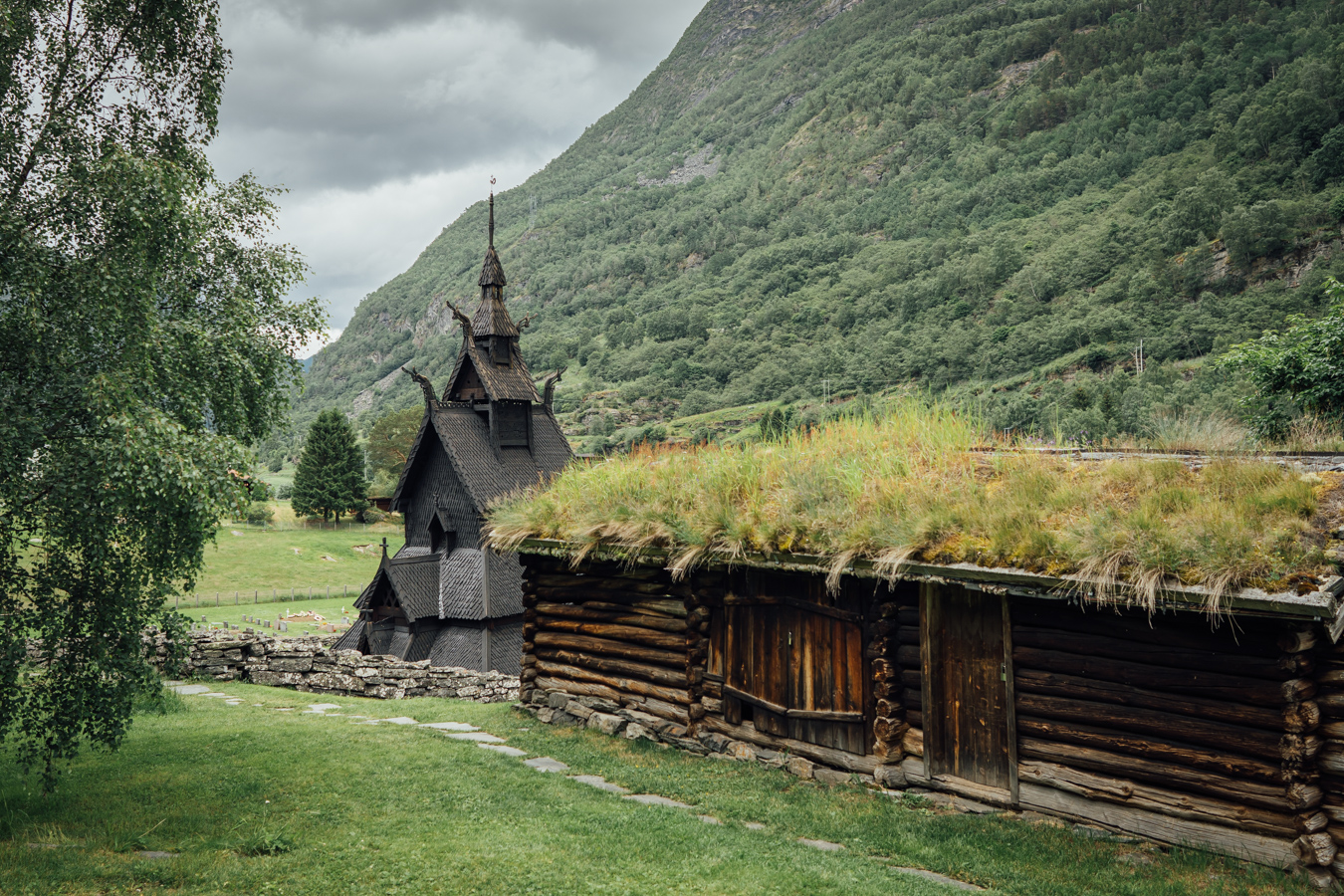 These photographs were taken with the Sony A7R IV and DJI Mini 3 Pro .